Our factory is a ministry of thermal power unit five power station large circulating pump fixed supply unit and the national petrochemical industry supplies, I plant since its establishment, relying on science and technology, talent, management, development, production, sales as one, in recent years, relying on advanced Internet platform, based on equality and mutual trust, honest business, lifelong responsible principle, in the vast old and new customers continued support and care, we in the pump production, automatic control, electric power equipment manufacturing, energy saving technical reconstruction and so on has made remarkable achievements.

Our factory products include chemicals, petroleum, mining, boiler, irrigation, heating, power, paper making, light industry, metallurgy, coal, food, environmental protection and other fields, the company has decades of accumulated technology and experience, is matching pump and electrical engineering products, automation and control, energy-saving technology of professional manufacturers.

We have strong ability to design, manufacture, and can be designed according to user's requirements, and create a variety of different uses of industrial products.

Main products: IS single-suction single stage water pump. R-type hot water circulation pump. IR type hot water pump. Open single-stage double-suction centrifugal pump. D, DG, DF, DFH, DM type horizontal multi-stage centrifugal pumps. IH stainless steel corrosion-resistant chemical pumps. LC big, medium and small vertical long axis pump. YW long axis pump. Simply bag-LDTN condensate pump. LW vertical volute pump. CLXQ, light CLXZ, heavy duty, two-phase flow trash pump. Construction class, domestic water supply, central air conditioning water cooling circulation, fire hydrant, sprinkler system, sewage pumps for mine. Sales of electrical components, automation and control systems, wind machines, lifting equipment, instruments, valves, installation and construction of energy-saving technology.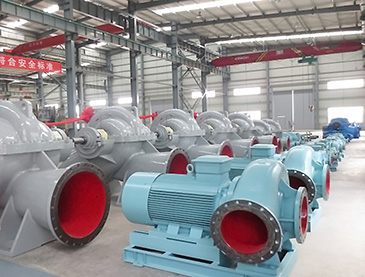 ※ The chemical industry: transport of chemical liquid. Acids and bases. PH values between 3~10.
※ Oil industries: mining processing conveyors, high proportion of particles, the density of the liquid.
※ The power plant industry: water, water cooling systems, equipment cleaning, sewage discharge system.
※ The metallurgical industry: water cooling systems, production lines, such as boilers, cooling circulation.
※ The mining industry: mine drainage, the conveyor belt of tiny particles of liquids, coal spraying system.
※ Paper industry: pulp transportation, irrigation systems, water circulation, sewage treatment, and so on.
※ The civilian industry: water supply, air conditioning systems, water circulation, fire, pollution, and irrigation.

We learn in the pump industry for years, research and development of large operating conditions using pumps, water pumps, energy-saving technology, we have independent development, design, production capacity.

"Survive on quality – with integrity molded brand" is our management philosophy.

"Work for the heart--a man for love" is our business belief!

Changsha industrial pump factory products sales department is ready to work with you hand in hand, and into the future!